Niskayuna Friends of Music, Inc.
Since 1961
Dear Niskayuna Families,
The Music Department is thrilled to announce that live student concerts will be returning to our schools this year with in-person audiences. Consistent with protocols we need to follow in schools this year, we have a health and safety plan for student musical performances:
Please note the following:
Concerts will take place in the Niskayuna High School Auditorium.
The audience will be limited to 2 guests per student. Students will be given 2 tickets in advance to share with family members who will be in attendance.
Guests will be greeted at the door and given a badge in order to enter the auditorium.
A roster of students and the number of guests in attendance will be kept for contact tracing purposes.
We appreciate your help and cooperation as we work to bring live, in-person performances back to our schools. Our student-musicians are working hard and we can't wait for them to perform again! All concerts are listed on the school calendar, which can be found on the district website and in ParentSquare.

CAROLING for CA$H
Monday, December 6th
(Snow Date: Monday, December 13th)
Students from Niskayuna H.S. select choirs Bel Canto Voices and
Studio Singers cordially invite you to join us as festive melodies and
sounds of the season will ring throughout the Niskayuna community:
5:15 – 5:30 pm: Niskayuna Town Hall & Rexford Fire Department
5:45 – 6:00 pm: Iroquois M.S. & Van Antwerp M.S.
6:30 – 6:45 pm: Union Café (1725 Union St.)
ALL DONATIONS TO BENEFIT
THE NISKAYUNA FRIENDS OF MUSIC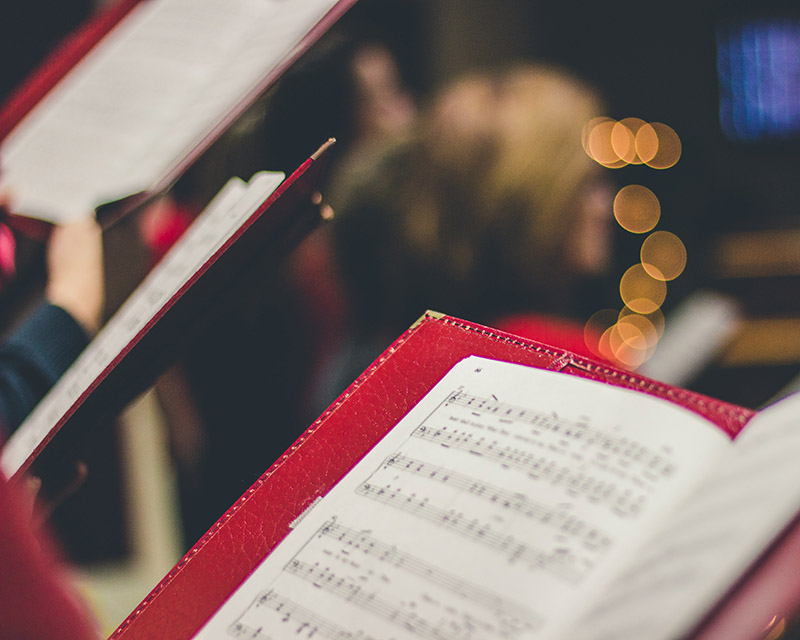 GE Foundation Matching Gifts Program
FOM is among the list of charitable institutions supported by the GE Foundation Matching Gifts Program. Through this program, individual contributions of $25 or more from employees and/or retirees are matched dollar for dollar. Eligible gifts may be registered online on our membership page or by phone at 1-800-305-0669.
Become A Community Sponsor
We are inviting parents and other members of the community to participate as a Community Sponsor with an ad for your business or profession. This advertisement will be in our Notes newsletters and distributed at all of our 25 concerts. Your business or profession will also be acknowledged as a Community Sponsor on our website for the whole school year.
A minimum donation of $75 required in order to place an add in Notes Newsletter and the FOM website.
For more information, please contact us through the District Music Office located at Niskayuna High School: (518) 382-2511, Ext. 21710, or by email. Thank you.